Situated on a headland, Green Head's bays offer white sandy beaches where you can swim and snorkel, while offshore islands and reefs are perfect for fishing and scuba diving.
A short boat ride off the Green Head coastline you will find North Fishermans Island, which hosts the second largest population of sea lions on the Mid West Coast, numbers fluctuate between 40 and 80 depending on the breeding cycle.  Interaction with these amazing creatures can be experienced through a government licensed charter.
Special Events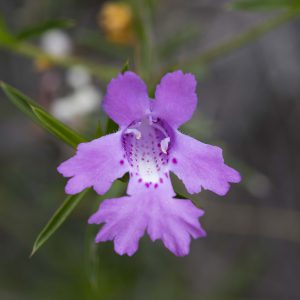 In early November, the annual Blessing of the Fleet is held.
Wildflower season runs from August through to October.
Golf Season runs from April to October.
Surfing
Surfers can enjoy a good reef break at Point Louise and when the breeze comes in you will find excellent wind surfing/kite surfing conditions located at Little Anchorage Bay and Point Louise.
Fishing
If you like to while away the hours fishing there is a good chance that you will be able to catch fish from the jetty or you can launch your boat via one of the two boat ramps. Green Head also has numerous vantage points for beach fishing where catches of whiting, herring, tailor, skippy and cobbler are not uncommon.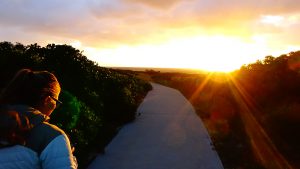 Bushwalking
There are walking trails all through Green Head but the most popular is the 3 Bays walk. This walk takes you along 3 stunning bays and goes through the back of the caravan park.
4 Wheel Driving
Green Head and surrounding areas hosts a variety of tracks for beginners to experienced 4 wheel drivers, head along the beach to find a secluded fishing or swimming spot or head off road and tra
vel through rugged terrain.
Deep Sea Fishing –  With several good launching places around Green Head, there's perfect opportunity to catch fish like Dhufish, Groper and snapper along with pelagics and other fish.
Golf – Head out for a morning off golf, with both an 9 and 18-hole course golfers of all ages and skill can spend time perfecting the swing, with clubs being available for use from the Caravan Park (for free) no excuse! Golf not your thing? Tennis is also available as well as Lawn Bowls.
Water Activities – There's heaps of things to do in Green Head especially with an abundance of bays and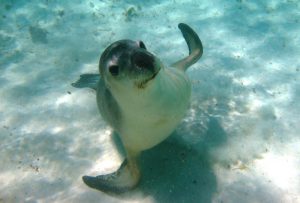 beaches to explore and do water activities such as kayaking, canoeing, diving, swimming, snorkelling, stand up paddle boarding, surfing, body boarding, wind surfing, kite surfing (best December to March but good all year)
Playgrounds – With numerous playgrounds scattered through Green Head it's the perfect opportunity to let the little ones off the leash and run wild at a playground.
Sea Lions – One of the largest colonies of sea lions can be found at an island just off Green Head, meaning that often they are seen popping there head up in shallow water!
Wild Flowers – View the spectacular wild flowers through the area, especially from July to November.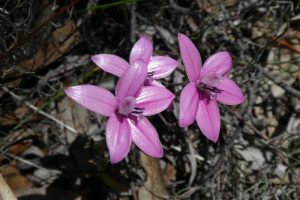 Mount Lesueure national park (20 Minute drive) is famous for its stunning flowers
Lake Indoon – 30km away lives Lake Indoon. Lake Indoon is a freshwater lake perfect for skiing, sailing and picnics.
Art Galleries– there are two art galleries located in Green Head. Both Blue Ocean Gallery and Green Head Gallery have artwork which should not be left unseen.
Dynamite Bay – located in Green Head and only a 2-minute walk from the caravan park, Dynamite Bay offers picturesque views for all to enjoy. The beach is beautiful to swim and snorkel in. Gazebos are there, so you can enjoy a nice lunch.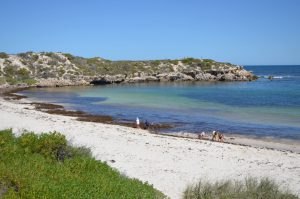 Stockyard Gully Cave – located 20km east of Green Head this group of limestone caves forms part of a fascinating ancient below ground river system. 4WD only, caution – bees at cave entrance. Picnic areas onsite.
Skate parks – Located just over the road from the caravan park is a BMX track as well as a skatepark and an oval to kick the footy.
Sandboarding – Try sandboarding down the many sand dunes and beaches all around Green Head.
Little 3 Springs – One of the last natural watering holes left on the Old North Stock Route. Fresh water amongst flooded gum trees.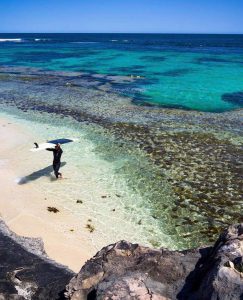 Cray Fishing – Whether you have a boat or not crayfish are hiding under rocks all over the Green Head coast. *You must have a licence to be able to get crayfish.
Point Louise – A few minutes north of Green Head is the main surf break but is also an ideal snorkelling location with clear waters and range of aquatic fauna and flora.
Pinnacles – Only a short drive lies Cervantes pinnacles. A desert landscape where weathered rock spires of the pinnacles rise out of the yellow sand dunes.
Mt Lesueur National Park – 20 minutes south east of Green Head is a wealth of native flora and fauna. A mega diversity of wildflowers and is a biodiversity hot spot!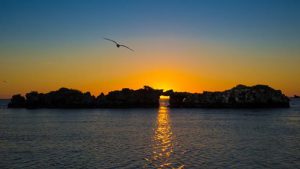 Window Rock– This rock is a natural island which during the day is great to snorkel on (20m off-shore) but at sunset it's best viewed from the beach with the sun setting behind.